Westkirk Governing Structure
Westkirk governs itself through a representative form of church government. Our congregation selects Ruling Elders (Ephesians 4:11-12; 1 Timothy 3:1-7) who, along with the Pastor (Teaching Elder), comprise the Session (governing board). Pastor Michael is the Moderator of the Session. Together they provide oversight and are responsible for all the ministries of the congregation; and also serve as the Trustees of the corporation.
Westkirk is also served a Board of Deacons (1 Timothy 3:8-13), who are the care-givers (Parish Deacons) and administrators (Commission and Committee Deacons) of the congregation. The Board of Deacons is led by a Moderator (currently Donna Vorm) who is not the pastor and this person encourages and communicates with all the leaders of the various ministries of the church.
The Parish Deacons assist the Elders (including the Pastor) in their role as shepherds of the congregation. They too have a Moderator (Chuck Holcomb) that oversees the administration and leadership of this very important group. As each member or member family becomes a part of an Elder-designated parish, the Parish Deacons come alongside the Elders as assigned, to help them care for particular persons or families in need.
Parish Deacons may be connected to a family for a variety of reasons and are available when extra care or support is required. Elders and Parish Deacons remain in continuous and consistent contact by telephone or through fellowship at church, hospital and/or home visitation.
The Commission and Committee Deacons each chair one of the key ministry teams of the church. Our three commissions correspond to Westkirk vision (TO KNOW CHRIST AND MAKE HIM KNOWN) and the three areas of spiritual health and responsibility for all biblical churches: Worship, Discipleship and Evangelism. The church committees accomplish all the other required aspects of being a 21st century church in America: Fellowship, House & Grounds, and Stewardship. Each Commission and Committee Deacon recruits and leads their respective team as they administer their various ministry commitments.
What is the Role of Members?
Research today indicates that good churches have a healthy balance of reasonable expectations for their members. Westkirk Presbyterian Church has studied, prayed and determined that a healthy balance of reasonable expectations includes a commitment of each member to only three things:
Attend one worship service regularly (Ministry to God)

Participate in one discipleship Bible study (Ministry to Believers),

and

Commit to serve in one outreach (evangelism) oriented ministry

(Ministry to the World)
You know when we gather for weekly, corporate worship. Are you familiar with our discipleship opportunities? You can attend Sunday school, be part of a small group (called Housekirks), come to Westkirk on Wednesday (WOW), or engage in One-to-One Bible reading with another Christian.
Several opportunities to serve in evangelism are detailed under the Evangelism tab.
For more information on these or any other opportunities please contact the church office.
HOUSE AND GROUNDS COMMITTEE
The House and Grounds Committee is responsible for the maintenance and safety of our church building and its contents, as well as the exterior grounds. The committee meets on the first Monday of each month and welcomes all interested parties to attend. Meeting time is typically spent working on various projects around the church—both interior and exterior as necessary.
FELLOWSHIP COMMITTEE
The mission of the Fellowship Committee is to help all members of the congregation as well as guests to feel welcome at Westkirk Presbyterian Church. Participation is encouraged in a number of activities and functions organized by the committee and offered throughout the year to promote fellowship and to support Westkirk's overall mission: To Know Christ and Make Him Known.
ACTIVITIES / FUNCTIONS
Westkirk on Wednesday (WOW) Dinner

Cubs Game Outing

Smokeout BBQ Youth Fundraiser

Guess Who's Coming to Dinner

Reformation Sunday Lunch

New Member Luncheons

Hospitality Coffee and Treats on Sunday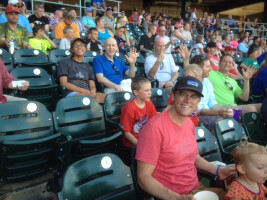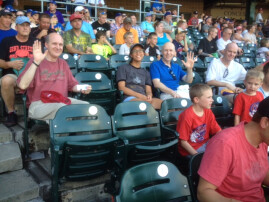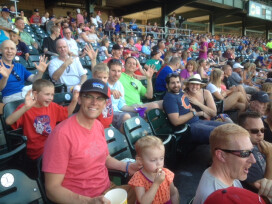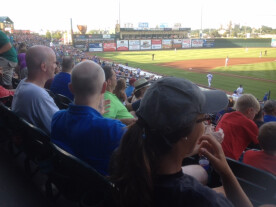 STEWARDSHIP COMMITTEE
The Stewardship Committee is responsible for all financial matters of the church and meets periodically throughout the year. To provide learning opportunities, this committee at times may offer classes for adults during Westkirk on Wednesday (WOW) study time covering topics that are financial in nature. The Memorial Committee also falls under the responsibilities of the Stewardship Committee.
PARISH DEACONS
1 Timothy 3:8–13, NIV
8 Deacons, likewise, are to be men worthy of respect, sincere, not indulging in much wine, and not pursuing dishonest gain. 9 They must keep hold of the deep truths of the faith with a clear conscience. 10 They must first be tested; and then if there is nothing against them, let them serve as deacons. 11 In the same way, wives are to be women worthy of respect, not malicious talkers but temperate and trustworthy in everything. 12 A deacon must be the husband of but one wife and must manage his children and his household well. 13 Those who have served well gain an excellent standing and great assurance in their faith in Christ Jesus.
The mission of the Board of Deacons at Westkirk Presbyterian Church is to oversee the ministry of compassion of the congregation to the sick, friendless, lonely, bereaved, and those in any way distressed. Along with the Pastors, and with the tangible support of the Session, the Deacons shall accomplish this purpose through providing personal and ongoing care to the members of Westkirk Presbyterian Church.
Deacon Caring Ministries:
Caregiving: Communicate and support members throughout the year who are away from home at college or in military service, new members, bereaved families, or those who are hospitalized with personal visits, prayers, and letters.
College Student Care Packages: Send care packages to our college students each fall and spring to let them know their church family remembers them and misses them.
Military Support: Provide care packages to those close to us serving in a military capacity away from home.
New Baby Ministry: Provide a gift and coordination of meals for the family after the birth or adoption of a child.
Prayer Shawl Ministry: Make and provide a prayer shawl to those in need of comfort.
Card Ministry: Send cards to members on birthdays, anniversaries, and special occasions.
Meal Ministry: Provide meals for those in need due to illness or surgery.
Photo Album: Maintain a reference album of members, including those who are deceased.
Funeral Luncheons: Serve the bereaved family in their desire for a meal to be provided.
Visitor Journals: Offer a small journal to the homebound or those in a facility for visitors to record their visit for the family.