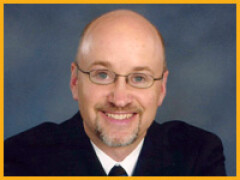 Michael Mudlaff
Senior Pastor
Michael received his B.A. (International Relations/Religion/Politics) from Cornell College in Mount Vernon, Iowa, in 1988. From there, he went on to receive his M.A. (International Affairs) from Drew University in Madison, New Jersey (1991) and his M.Div. from Trinity Evangelical Divinity School in Deerfield, Illinois (1997). In addition to his work at Westkirk, Michael was on the founding committee and is a past director on the Urbandale Food Pantry Board. He also serves on the Pastoral Advisory Board of Joshua Christian Academy in downtown Des Moines and on the selection committee of the GuideOne Foundation's Insurance Scholarship for ministerial students. He has previously been a volunteer tutor for students at Maple Street Baptist Church in downtown Des Moines, an active Scouter, and a member of the Board of Alumni Directors at Cornell College, where he received the Leadership & Service Award from the college in 2013. Michael can be heard weekdays at Noon CT on 99.3 The Truth Network during True Blue, the teaching/talk program that features his preaching.
Michael and his wife, Sasha, celebrated 25 years of marriage in 2014. They live only five minutes away from Westkirk in Clive, Iowa, with their four sons: Micah, Jonah, Nathanael, and Isaiah. Sasha is an active part of her family's local business, Hamilton's Funeral Home & After Life Services, where she serves as vice president. She has collaborated with local author Margaret Holmes on three children's books related to grief and trauma, including A Terrible Thing Happened. She is a requested speaker, trainer, and counselor with children and has presented at the International Network of Children's Ministry conferences in Kansas City and Atlanta.
The Mudlaffs enjoy the arts, bike rides, sports, traveling, reading books together, and going to "the lake."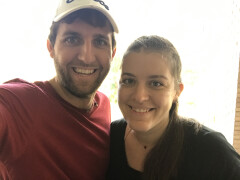 Styles Stadtlander
Assistant Pastor of Discipleship
Styles grew up in Winterset, IA. His parents were faithful to bring him up in a Christian home, and their love and instruction largely shaped him into who he is today. Styles was homeschooled and then graduated from Simpson College in Indianola in 2012. He is currently a student at Reformed Theological Seminary out of Orlando, FL. He will graduate in 2023 with a M.Div.
In 2014 Styles married his wife, Amy, whom he met while working together at a Christian summer camp. God had called Styles to pastoral ministry at a young age, but it was largely through the gentle encouraging and support of Amy that he started to pursue that calling. She is his constant encouragement through both ministry and life as a whole, and is undoubtedly his better half! Together, they have had three children: Styles Jr.(SJ) Declan, and Holly. Parenting is both a challenge and an absolute joy and Styles and Amy feel honored that God has called them to do so.
Styles started attending Westkirk as a member in 2007. He fell in love with the church and got heavily involved in various ministries throughout the church, most notably, student ministry. As Westkirk mentored and supported him through seminary, a part-time position came open in February 2021, which Styles filled. In August of 2021, that part-time position turned into a full-time position, and Styles started as the Assistant Pastor of Discipleship. It was, and is, a joy for him to be on staff at the church he grew up in.
Styles and Amy enjoy hiking, cooking, spending time with family, and traveling when they are able. Styles particularly enjoys cars and car shows, and loves to tinker on his own vehicle.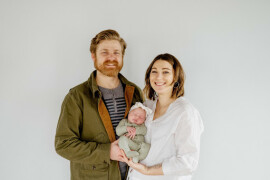 Nathan Hiatt
Assistant Pastor of Worship and Ministry Development
Nathan Hiatt grew up in the Des Moines area and graduated with his BA in Bible from Moody Bible Institute, Chicago, IL in 2011. He began attending Westkirk in 2015 and became a member shortly thereafter. With the encouragement of the church, he entered seminary in 2017 and earned his MDiv from Westminster Theological Seminary, Philadelphia, PA in May 2021. Nathan joined Westkirk's staff as an Assistant Pastor on June 1, 2021. His primary goal is to help lead Westkirk in biblical and Reformed worship and has a desire to see this worship flourish in the homes of all our families.
He met and married his wife, Jessica while both attending seminary. Jessica is originally from the Bay Area in Northern California. She earned a BA in Theological Studies from Reformation Bible College, Sanford, FL in 2016 and earned her MAR from Westminster Theological Seminary in 2020. They were married on January 11, 2020 and welcomed their daughter, Winnie June Hiatt on January 20, 2022. Jessica is active with the women's ministry at Westkirk and is passionate about biblical counseling and missions.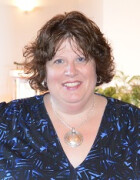 Benae Duff
Director of Children's Ministry
Benae Duff grew up near Montezuma, Iowa, and attended Iowa State University, graduating with a B.S. in Early Childhood Education in 1995. She spent some time working in insurance with Unisys/Iowa Medicaid and as a computer programmer for EMC Insurance Companies, where she met her husband, Tom, in 1997. They began attending Westkirk together and were married here in 1999.
While at Westkirk, Benae has served as a Deacon and as their Moderator, and has helped with the annual church directory, in the nursery, as a Sunday School teacher, and as a substitute teacher for Kids of the Kingdom and Kids' Own Worship. She has also led and participated in women's Bible studies and in Housekirks.
Benae truly enjoys being in the classroom with young children, and has experience as a stay-at-home and homeschooling mom. She also taught 4- and 5-year-olds at Des Moines Christian School, where her favorite part of the day was Bible time. Benae says: "Our God is unendingly amazing and creative. Conveying His awesomeness to children is a joy!"
Benae and Tom live in Urbandale with their three children and their dog, Sofi.
"I am so excited to see what the Lord will do in Children's Ministry at Westkirk, and am blessed and humbled to serve our church family," she says.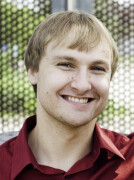 Jordan Pohlmann
Director of Vocal Music
Jordan has served as Director of Vocal Music at Westkirk since 2013. Originally from the rural fields of Nebraska, he grew up farming and raising livestock. Jordan began work in music ministry as an undergraduate at Doane College in Crete, Nebraska, where he studied vocal performance and philosophy. Upon graduation, he chose to pursue a passion for vocal and instrumental jazz at the School for Music Vocations in Creston, Iowa. It was here that Mary entered into his life, and the two were married in 2011. While Mary finished her studies at Drake University in Des Moines, Jordan taught at the college in Creston and gave private lessons in West Des Moines. During this time, they met the Westkirk family, and Jordan and Mary became members in the fall of 2013. Mary currently teaches in Oceola, Iowa, and Jordan has completed his master's degree in opera performance at the University of Iowa. The Pohlmanns feel extremely blessed to be part of such a wonderful and supportive community of Christ followers, and enjoying their daughters, Elisabeth and Eloise.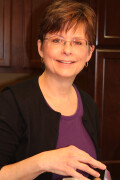 Barb McCargar
Head Custodian
Barb grew up in West Des Moines and graduated from Valley High School. After graduating from DMACC as a medical assistant she worked for five years before starting her family. Barb is the proud mother of 8 children (2 boys and 6 girls that range in age from 37 - 18). She also has 9 grandchildren. Barb started as custodian in 2006 and works hard to keep the building looking beautiful. She considers it a privilege to make a good impression upon the members and guests when they enter church. Besides a busy schedule of custodian work around Westkirk, she also performs morning and afternoon crossing guard duties for Crestview Elementary School in Clive.