WORSHIP COMMISSION
The Worship Commission supports and helps plan the elements of the worship services. Please contact the church if you would like to serve on this commission.
SACRAMENT OF COMMUNION
Communion is celebrated on the second Sunday of each month. All who profess their faith in Jesus Christ are welcome to participate in the sacrament of communion.
SACRAMENT OF BAPTISM
Both infant and believer's baptism are practiced at Westkirk. Members may also choose infant dedication.
CHOIR
Westkirk has an active choir that sings most Sundays at the first service. New members are always welcome! The choir practices on Wednesday evenings at 7:30 pm.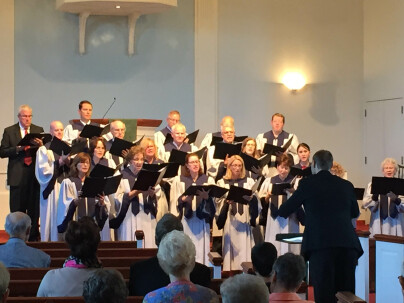 On occasion we have some special music elements in the first service.